5 Marketing Lessons to Take into 2021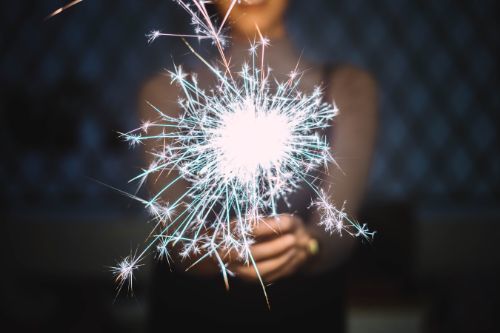 Sure, 2020 wasn't exactly the year we asked for and definitely not the year we wanted. However, it did bring some invaluable lessons in both life and marketing. As we get ready to ring in 2021, take this time to reflect on what you've learned from this unprecedented year. As far as your marketing plan for the coming year, here are five lessons to remember for your business. 
1. Expect the Unexpected
If 2020 has taught us anything, it's that you can't plan for everything. Make sure the people working for you are the type to go with the flow and quickly adapt when things change. The same goes for your marketing. 
Suddenly when the world shut down, many marketing ideas and campaigns were no longer relevant. For example, it was no longer best practice to show a crowded restaurant or a packed music festival with your marketing materials. Social distancing became the new norm. We all adapted quickly in 2020, and should be ready for whatever 2021 throws our way. 
2. Traditional print marketing remains effective
In today's world where social media has become increasingly important, one might be forgiven for thinking that traditional printed marketing materials might have fallen by the wayside. This could not be further from the truth. Services such as flyer printing and catalog printing are very much in need in business as we enter 2021, and flyers sent out through direct mail are still the most effective form of marketing. As the fast-moving world of online marketing and social media continues to gather pace, however, it is important that any online accounts or social profiles should be listed on flyers under contact information.
3. Empathy Wins
Despite the major stresses and pitfalls during these unprecedented times, 2020 showed us that humanity can win. From actor John Krasinski providing a dose of "Good News" to complete strangers helping each other out with basic necessities and rent, the stories of empathy and care have still shown through all the bad. Make sure to speak with empathy in your marketing language. It makes your business more relatable, and shows that you care about what's happening in the world.
 
4. Attention Spans are Short
You generally have one chance to make a good first impression. It's important for your business to quickly grab the attention of your audience. The pandemic we're experiencing has caused heightened stress levels across the board, parents doubling as at-home teachers and so much more. With a lot on the brain, attention spans are short. Whether on social media channels or in your content marketing, make sure to lead with information that will grab your end-user's attention.
5. What's Trending Today Could be Gone Tomorrow
If you guessed Tik Tok would be a social media platform five years ago, you would be a genius. Life moves fast, and what works for your business today may not work tomorrow. Make sure to schedule checkpoints to assess if what you're doing is working, if you're reaching the right people and if you could be exploring new channels. To stay relevant, your marketing strategy should be constantly evolving.
While we're undoubtedly ready for 2020 to come to an end, there are always lessons to be learned from hard times. Take these five lessons with you in the year to come. Remember that what you're doing today might need to quickly change. Digital marketing is the way of the future, especially with so many remote workers. Above all, be kind and understand that we're all in this together.